Did you know: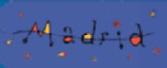 The 23rd World LP Gas Forum , AEGPL Annual Congress and the 25th AIGLP Conference will be held on 28th September - 1st October 2010 in Madrid. Read more >>>
Route
The Green Covnoy LPG will tend to demonstrate how easy, clean and cost effective it is to drive LPG vehicles in Poland and the rest of Europe. In conjunction with E-GIFT conferences, LPG powered vehicles will stop in important cities in order to show the Green Convoy fleet.
In 2010 edition, in Poland the start will be from Warsaw passing through Lublin, Cracow - to finish in Wroclaw, where the Grand Finale of Green Convoy will take place. But this is not the end, after that selected LPG powered vehicles of Green Convoy will leave Wroclaw for Madrid to join the 23rd World LP Gas Forum!

ROUTE:
I stage - START: Warsaw - Lublin (22.09.2010)
II stage: Lublin - Cracow (23.09.2010)
III stage: Cracow - Wroclaw (24.09.2010) - FINALE in Poland
IV stage: Wroclaw – Madrid (28.09.2010) - FINALE in Europe
From selected European countries (CZECH REPUBLIC, GERMANY, ITALY, LITVIA, LITHUANIA, RUSSIA and more) E-GIFT partners will depart to join Green Convoy LPG in one of the stop of the tour.